Swiss Mobile Plan Comparison
Want to switch to a new and cheaper mobile plan in Switzerland? Check out our selection of mobile plans from Swiss phone providers. We are independent in our selection to allow you to get only the best offers and the latest deals.
Compare the best mobile plans
To find the best deals, we've created a mobile plan comparison tool that allows you to easily compare in a few seconds who offers the best mobile plan in Switzerland.
How to choose the right mobile plan?
We have selected the Swiss phone service providers with the best mobile plans and offers to help you choose. Plan prices are listed from cheapest to most expensive. In a few seconds you can see who offers the most interesting price and services. Plan prices change regularly with one-time offers and discounts that help you get a cheap mobile plan and make great savings.
To avoid exceeding your monthly allowance, your mobile subscription must meet your daily usage, this is why it is important to check your current invoice to check your current monthly usage for calls, text messages, MMS or data. Today, almost all mobile plans in Switzerland offer unlimited calls and messages for Switzerland only. The main difference in terms of offer is regarding data, most operators have mobile plans with data from 1 GB to unlimited.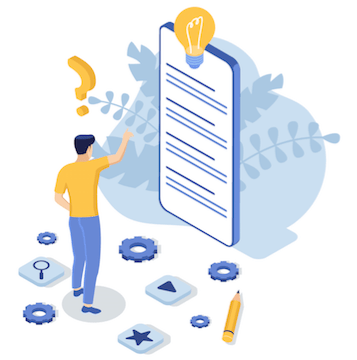 What are the main Swiss phone operators?
The Swiss phone market is dominated by three main operators, Swisscom, Sunrise and Salt. The latter is the market leader by far in terms of market share, but in the last few years online operators have emerged and are challenging the Swiss market by offering attractive offers and special discounts. They use the networks of Swisscom, Sunrise or Salt, the network coverage and quality is similar to those of the historical operators. With their aggressive pricing, it is often with these operators that you will find the best mobile plans in terms of price.
Which contract-free plan should I choose?
For many years, Swiss phone operators have made most of their mobile plans contract-free. But other plans have 12 to 24 months contracts. If you want to be free to change plans to get better rates in the future, we recommend you subscribe to a contract-free mobile plan. Be aware that in most cases there is a notice period, usually 60 days. Check the terms and conditions carefully when signing up for your plan to avoid unpleasant surprises.
Unlimited mobile Internet plans
Why switch to an unlimited Internet data plan?
If you often browse the web with your smartphone, we recommend subscribing to a mobile plan with unlimited data. If you frequently watch videos, listen to music or use your phone as a hotspot for your computer, then unlimited 4G+ is what you need. With a plan that includes limited data, you may exceed your plan allowance and end up with slower browsing speeds. The only solution is to buy more data from your operator, which can quickly add up.
There are great deals with unlimited data available from CHF 29 so don't hesitate to switch plans to fully enjoy a fast browsing experience on your smartphone.
4G+ or 5G Unlimited Internet plan?
With the recent implementation of 5G in Switzerland, you may wonder whether you should switch to 5G now or stick to 4G+. Obviously, 5G offers a much faster browsing experience than 4G+. However, before subscribing to a 5G plan, you should check the 5G coverage of the operator. Indeed, as the rollout of 5G in Switzerland is slow, some areas, especially in the countryside, are not covered by 5G yet. Also, for the time being, 5G mobile plans are much more expensive than regular 4G+ plans. For the average mobile internet user, we recommend sticking to a 4G+ plan. On the other hand, if you want to enjoy the latest mobile technology or if your business involves a lot of mobile work, 5G is without doubt a great technology that will provide you with an ultra-fast Internet connection. So far, only three phone operators have 5G plans in Switzerland, namely Sunrise, Swisscom and Salt. Sunrise and Swisscom launched 5G plans in the spring of 2020, while Salt has had 5G plans available since October 2020.
Which Swiss phone operator should I choose?
It has never been easier to change phone operators. Today, you can change phone operators without having to change phone number. If you are no longer contracted to your current operator, you should definitely take advantage of the new rates, which have significantly decreased in recent years. So which operator should you choose? First of all, check the quality of the 4G+ network and which offers the best coverage in Switzerland. The differences between operators in terms of 4G+ network are minimal, especially as Switzerland has some of the best network coverage in the world. This is especially true for people living in the countryside, as all Swiss cities have very good network coverage. Then, just have a look at our mobile plan comparison tool and see which phone operator has the cheapest plan. By subscribing online, you can benefit from additional discounts such as free activation fees. In addition, customer service is very important, below you will find a survey on the quality of customer service of Swiss phone operators.
Which phone operator has the best customer satisfaction rating?
This survey was carried out by Moneyland in 2019 and rates the overall customer satisfaction of Swiss phone operators. The main elements of this survey are value for money, mobile network coverage and of course the quality of customer service and its availability. We can see that the so-called online Swiss operators lead this ranking. Indeed, as they do not have physical branches, they give great importance to customer service, their only contact with customers.