Comparison of the cheapest mobile phone subscriptions and Internet subscriptions in Switzerland
Your plan in 2 clicks! Get the best offers of Switzerland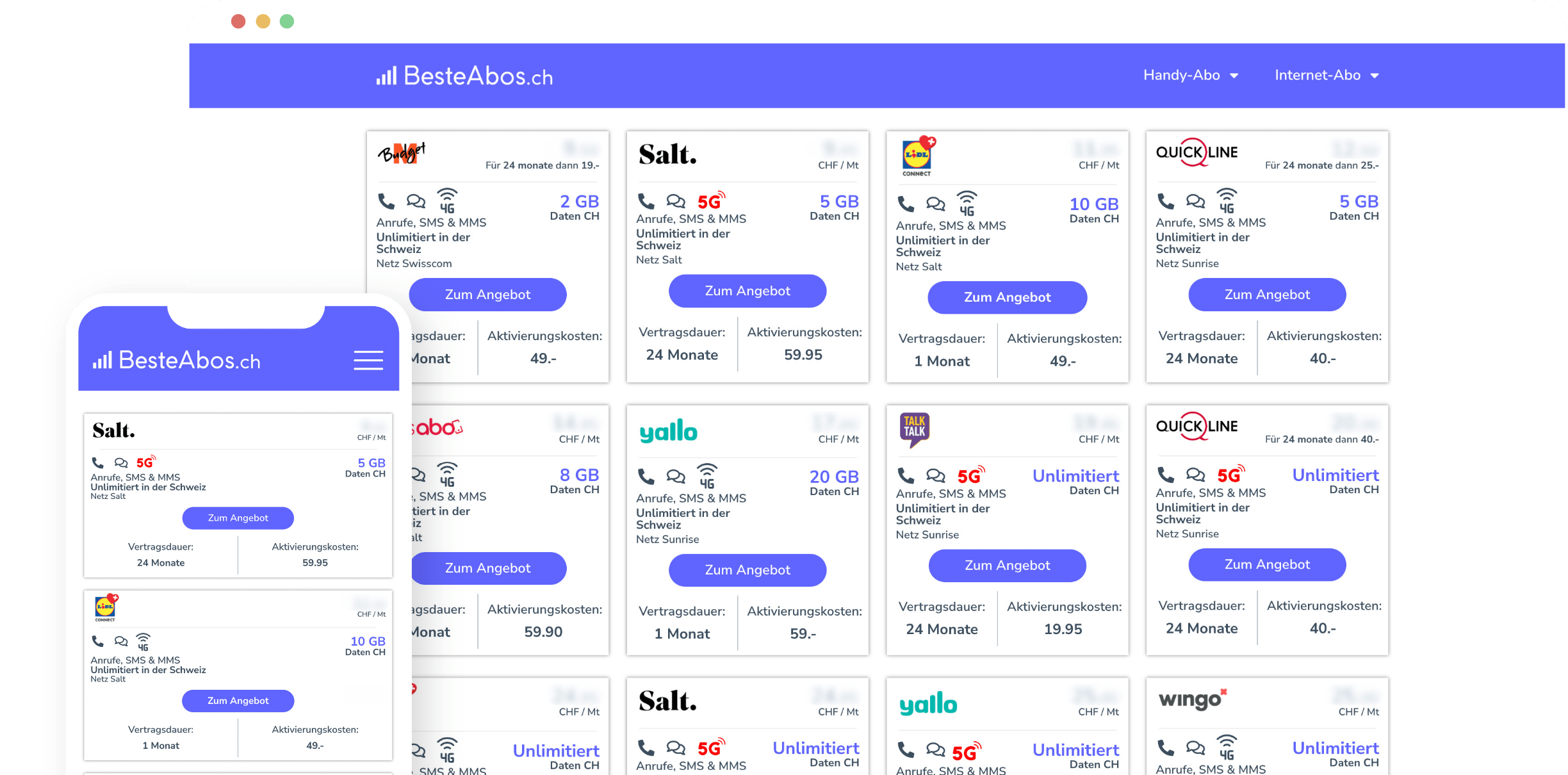 Save money
Save money by switching your phone or internet subscription and benefit from the best offers and current discounts.
Compare
We are impartial and transparent. Independent of the operators, we select offers to help you make the best decision.
Save time
Thanks to our selection, you don't have to spend hours looking for the right offer. Make your choice with just 2 clicks!
Compare the best mobile plans!
Are you looking for a cheap mobile phone subscription? Then you've come to the right place. With us, you will quickly find the right mobile subscription that suits your usage behaviour and needs. We work as partners with all the major mobile phone providers and independently find the best mobile phone offers for you. Save money and start the best mobile subscription comparison now at the lowest market prices in Switzerland.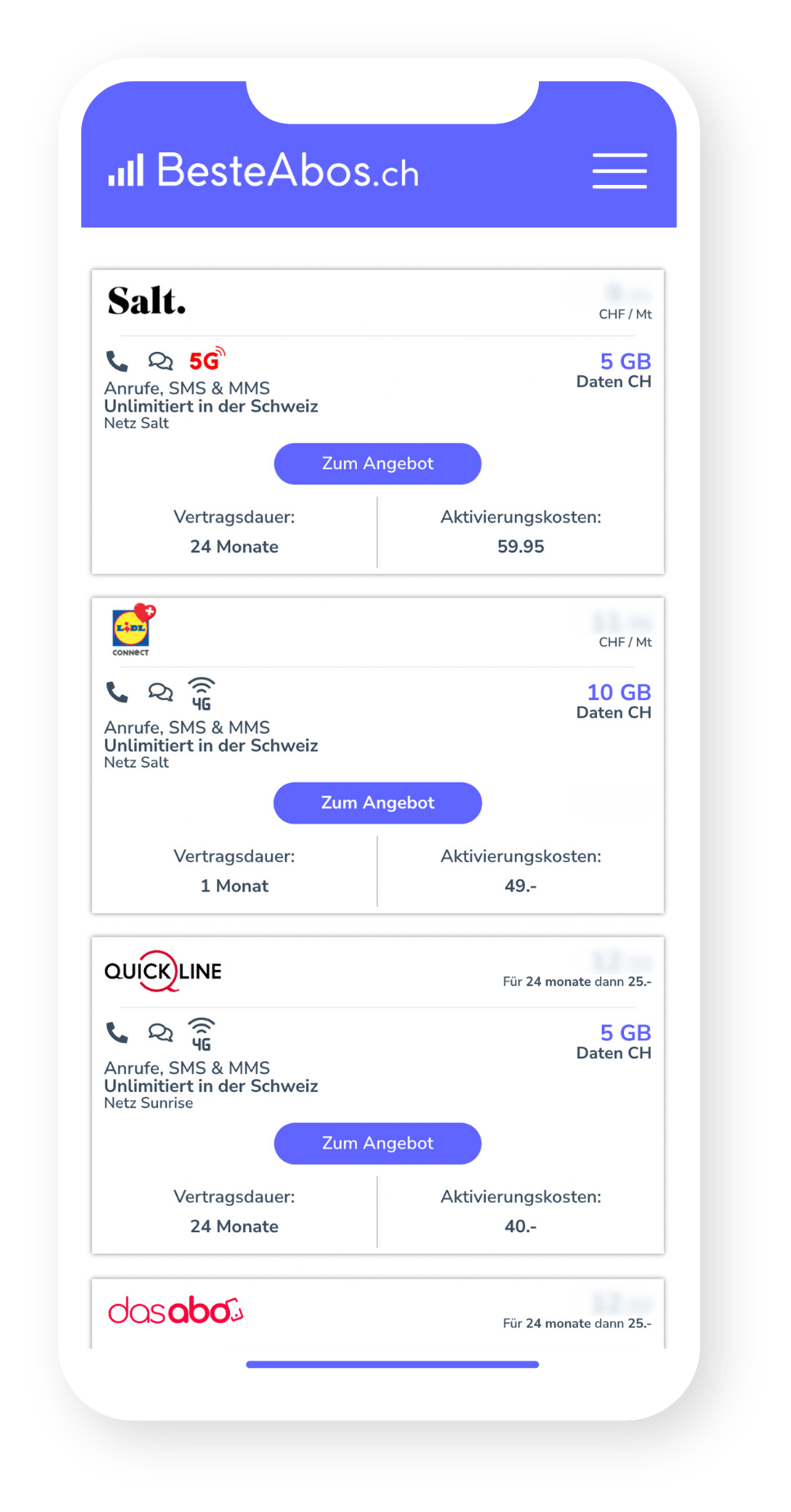 Compare home Internet plans in Switzerland
Discover the different Internet offers in Switzerland and choose a cheap Internet subscription plan that suits your needs. We compare Internet plans independently to help you choose the best Internet plan in Switzerland. With the rise of new service providers, switch to a new plan and get the best prices in Switzerland.