Best Sim only plans for Switzerland
Here's a selection of the best 4G+ and 5G mobile plans in Switzerland. Switch operators to upgrade your data plan and get the best deals and offers. We independently select the plans and regularly update the prices depending on the latest promotional offers run by phone operators.

How does our mobile plan comparison tool work?

In all the plans we selected for you, we prefer those with unlimited Calls, Texts and MMS in Switzerland. We believe that unlimited calls and texts offer more freedom at only a small extra cost.

Phone operators have 4G or 5G plans. The 5G network provides greater Internet speeds, with upload speeds up to 10 times faster than 4G or 4G+.
Internet data is the amount of Giga you can use when browsing the Internet from your smartphone. To find out how much data you can use abroad, check the comparison list of roaming plans.
There are two types of plans, contract-free plans and 12 to 24 months contract plans. To terminate a contract-free plan, a notice period of 30 to 60 days is required.
Activation fees (registration fees, SIM card activation) are often applicable when subscribing to a new plan. Some operators frequently do not charge any fees for online subscriptions.
If you travel abroad regularly, we advise you to subscribe to an international roaming plan for Europe or the US. Check our roaming comparison tool to find out more about prices.
We select our mobile phone plans independently and only display the mobile plans that we think provide the best value for money. In our selection we take into account the quality of service of the operator, the services they provide such as unlimited calls in Switzerland and of course the amount of data included in your plan. Mobile Internet users are spending more and more time browsing websites or using apps from their smartphones, which requires ever more data.
Our tips for choosing a Swiss mobile plan

How much Giga data volume do I really need?
With the development of the smartphone, users are spending more and more time with their mobile phones and therefore need sufficient data volume. If you are unsure how much mobile data you really need for your future mobile phone subscription, we have some advice for you.
As a first step, we recommend you take a close look at your mobile phone bill to find out your current data consumption per month.
In 2021, the general data consumption in Switzerland has increased progressively and it is now assumed that every Swiss person uses up to 10 GB of data per month.
Of course, there are big differences between individual users and their usage patterns. A person who uses their mobile phone exclusively to check their e-mails and surf the internet from time to time has sufficient data volume with 5G per month. In contrast, there are users who also like to watch videos and films on their mobile phones, for which a mobile phone subscription with 30 GB of mobile data or more is recommended.
A data volume of 1 to 5 GB is ideal for you if you only use your smartphone a little. For checking your e-mail, surfing the Internet and using a few apps, this is a sufficient amount of mobile data. Before signing a mobile phone contract, analyse your usage behaviour and find the perfect subscription.
This data volume is perfect for you if your smartphone is your daily companion. We recommend a mobile phone subscription with 5 to 20 GB data volume if you surf the Internet every day, make video calls on Facebook from time to time, watch videos on YouTube and stream music. You can use your mobile phone for the whole month without any problems.
Unlimited data usage. If you like to watch videos on your smartphone and spend a lot of time on your mobile, you should go for a mobile subscription with 20 GB of mobile data. However, if you stream films and series on your mobile every day, we recommend a mobile phone contract with unlimited internet. Unlimited surfing is guaranteed!
What is the best Swiss mobile operator in 2021?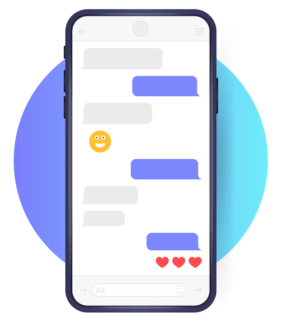 In cities the major networks are equal, as there are many hotspots that allow you to get 4G everywhere. If you live in a building or a house with thick walls the signal can obviously be weaker. In the countryside, it's different, although most of Switzerland is well covered by all mobile operators, some areas in Switzerland are not as well covered by 4G as others. This is especially the case in mountainous areas where 4G service may be unavailable. Don't worry, most Swiss phone operators such as Swisscom, Salt or Sunrise cover over 99% of the Swiss population and the Swiss mobile phone networks are among the best in the world, both in terms of coverage and speed.
To find out the quality of the 4G signal in your home, simply go to the website of the mobile operator you are interested in and look for the Network Coverage page, where an interactive map shows you how good the signal is.
Market trends of Swiss phone plans
Switzerland has always been considered an expensive country regarding mobile plan prices. However, in recent years, mobile plan prices have been significantly reduced. The arrival of MVNOs (Mobile Virtual Network Operators) such as Yallo, Wingo or Das Abo has led to a substantial drop in prices. The traditional Swiss phone operators have naturally lowered their prices to compete with the new players. Today, for CHF 20, you can find a mobile plan with unlimited calls, texts and Internet. The same trend applies to international roaming, with increasingly attractive offers.

What is the cheapest mobile plan?
There's usually a price difference between established operators who have a network of physical shops and new operators who are 100% online. In most cases it is online operators that have the most interesting mobile plan prices. However, with the fierce competition between mobile phone operators in Switzerland, you can easily benefit from one-time promotional offers or deals to get up to a 50% discount on the initial price.
To find out about the latest offers and compare prices, we have put together a comparison list of mobile plans available in Switzerland. It does not list every plan, but only those that we think are the most interesting in terms of price and services.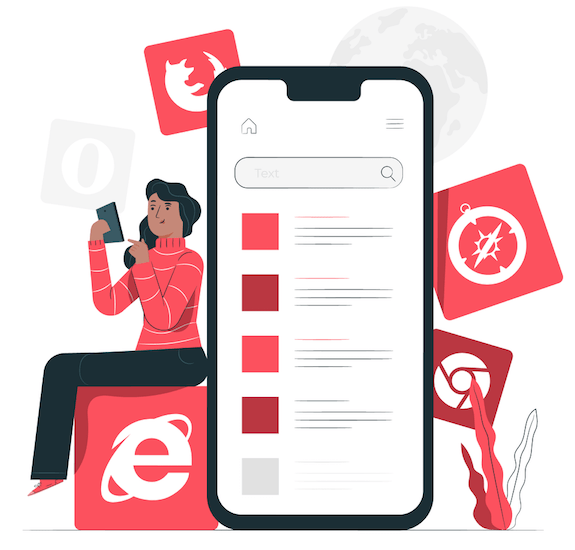 Your phone plan at the best price!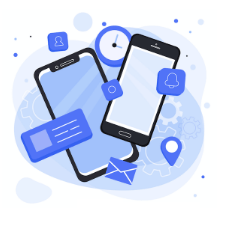 How can you estimate your 4G data needs?
Mobile data usage differs greatly from one user to another. People who only use their smartphone to check emails and web pages will need between 1 to 5GB of data per month. On the other hand, if you spend quite some time on social media, watch videos, listen to music or use your phone as a GPS, your data needs can skyrocket. For these users we recommend a plan with at least 30 to 50GB of data, or even better, with unlimited data so you don't have to worry or end up with reduced speeds.
With unlimited data, if you are alone and have a good 4G connection at home, you may not even need to buy a Home Internet plan, you could simply use your phone as a hotspot.
To find out how much mobile data you're using, just check your current monthly bill which has all these information.


Switch for an unlimited calls and 4G data plan
You're spending more and more time browsing the web on your smartphone and you often use up all your 4G data allowance. To avoid this problem and surf as much as you want, we advise you to switch to mobile plans with unlimited data. Most operators now offer unlimited plans at very attractive prices.
Which international plan should you choose?
Most Swiss and international mobile plans now offer unlimited calls and texts in Switzerland, Europe and to the USA. The difference in price usually comes from the amount of data you can use abroad and in Switzerland. To help you out, our comparison tool for mobile plans in Switzerland and abroad allows you to see which offer is right for you in just a few seconds.
Find a cheap unlimited 4G plan in Switzerland!
Unlimited mobile Internet in Switzerland is becoming increasingly popular with Swiss users. This trend can be explained by the fact that Swiss phone operators have greatly reduced the price of these type of plans in recent years. Today, promotional offers regularly feature prices below CHF 30. In 2020, the cheapest mobile plan with unlimited Internet in Switzerland was CHF 23, part of a limited time offer. Our comparison of unlimited Internet plans allows you to see in a few seconds which operator has the best mobile plan, so make good use of it and save money on your mobile Internet plan and find the cheapest mobile Internet offer that suits your needs.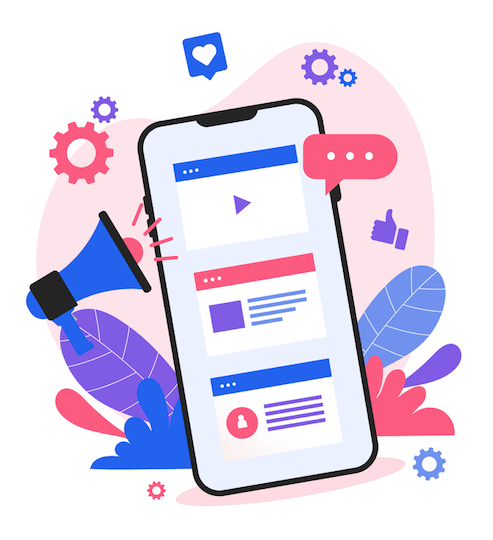 Why use a mobile plan comparison website?
We list the major phone operators in Switzerland and select only the best mobile plans. We independently select the best offers and keep you informed of the latest promotional offers for you to get the best rates. You can quickly find out which plan is best for your needs. Please note that we have implemented affiliate partnerships where we receive commissions that do not influence our independence and our philosophy of sharing the best mobile plans and deals with you.
What's the difference between a Natel plan and a mobile plan?
Many expats or even young adults have already asked themselves what Natel means in Switzerland. Natel is simply a synonym for "mobile phone". The origin of this typically Swiss word comes from the Swiss mobile phone network for cars. In 1975 the Swiss Telecom (PTT) created this network and called it (Nationales Autotelefonnetz), or Natel. This name has remained in the Swiss vocabulary in both the French and German parts. In 1998, Swisscom registered the brand name Natel and even if the brand name Natel as such is no longer used, the expression has remained popular in Switzerland.
Which Swiss mobile plan should I choose for my teenager?
Does your teenager keep asking you for a mobile plan? What is the best mobile plan for teens? For a teenager, we recommend subscribing to a mobile plan with a lot of data. Indeed, teens spend most of their time listening to music and watching videos on Youtube or Facebook, which uses up a lot of data. A 1.5 hour long video (a movie for example) uses about 700 MB of data, if you take a plan with only a few Giga they may quickly use all of their mobile plan data allowance. Therefore, we recommend going for a mobile plan with unlimited data. Today, thanks to online phone operators, you can find mobile plans with unlimited data for under CHF 30/month, with unlimited calls and texts. If your child wants to call his/her friends abroad you don't necessarily have to take an international plan which are generally more expensive, they just have to make calls using Whatsapp or Messenger that only use data, hence avoiding any extra charges when abroad.
The displayed prices are frequently updated and may not include the latest promotional offers from operators.