Mobile plans for Swiss, Europe and USA
We have selected the best mobile plans for Switzerland, Europe and the USA. Thanks to our Europe roaming comparison tool, find the best unlimited roaming offers throughout Europe and switch to an Europe Internet plan. If you are a frequent traveller and frequently use your phone abroad, we have selected for you unlimited plans to stay connected anywhere in Europe.
Which mobile plan should you choose for Europe & US roaming?
International mobile plans are increasingly affordable with offers that provide unlimited 4G mobile Internet in Europe. These plans are perfect for frequent travellers or expats. Roaming means you won't be overcharged when you travel abroad. If you are using mobile Internet abroad it is important to check how much mobile data you can use abroad as you could pay a hefty price if you go over your plan's allowance. Or you may find that your mobile Internet speed is reduced and you will not be able to browse the Internet from your phone. That's why we recommend you take a look at our Europe roaming comparison list to see which mobile plan is best for your needs.
All our offers include unlimited calls, texts and MMS in Europe and in the USA, depending on the operator. The main question is how much data do you need in Switzerland and abroad? As a reminder, a 1.5 hour movie uses about 700MB of data. If you watch a lot of video on Youtube or watch movies using your mobile as a hotspot abroad, we strongly recommend that you subscribe to a plan with a lot of data.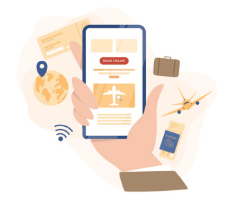 Roaming offers the possibility to make call, send texts or browse the web from your mobile phone but using a different phone operator than your national one. When you are abroad, your smartphone will automatically connect to the network of a phone operator with which your current operator in Switzerland has an agreement. So wherever you are in the world you will be able to use the national networks. Since 2017, roaming charges in Europe have completely been lifted, thanks to a European directive. This has also benefited Swiss consumers who have seen the price of mobile plans in Europe drop significantly in recent years.

How to manage your Internet plan abroad?
Before you go abroad, check your contract to see how much data you can use. Some operators such as Wingo or UPC have options to increase your internet data allowance for a limited time at fairly reasonable costs. Ideally, you should have an unlimited mobile Internet plan for the country you are visiting.
For those of you with a low data plan abroad, we recommend turning off data abroad for most of the time so you don't end up with a hefty bill at the end of the month. Use Wi-Fi hotspots when you need to go online to use as little data as possible during your stay. And don't forget that Skype calls, Youtube videos and streaming movies use a lot of data, so it's important to check your usage regularly during your stay.
Switch to an unlimited data plan for Europe!
Do you regularly travel in Europe for personal or business reasons? If you want to use all your apps, or just watch a movie in between two planes or in the evening at the hotel, don't hesitate and subscribe to a Europe mobile plan with unlimited data. Gone are the extra charges and reduced data speeds when abroad. Prices for Europe mobile plans with unlimited data have dropped in recent years and you can regularly find promotional offers around CHF 65 for a mobile plan with unlimited data anywhere in Europe.
The displayed prices are frequently updated and may not include the latest promotional offers from operators.